At VIP Your Mission is our passion
First we listen and develop a plan that is devoted to you, your goals, and your successes. Get started today taking care of YOU!
Colin Vega
Founder & Director of Fitness
Meet Colin Vega. Colin is a two tour combat veteran, a father and married to Sheryl Vega.  Colin founded VIP Fit Club in 2012 upon leaving active duty in the U.S Army. Colin has been training individual for over 25 years and has help positions within in wayne county, the state and AFLAC NY. Colin has a degree in exrcise science, a mater fitness trainer and entrepreneur.  Wheather  you seeking a proffesional  to help you train for event, a specific goal or  have never traineed before, stop in for a free counsltation.
Private Personal Training
Online Personal Training
Partner Training
Improving General Fitness
Muscle and Strength Gain
Improving Flexibility
Rehabilitation
Nutrition and Meal Plans
Functional and Core Training
Weight Loss
Endurance Training
Cardiac Rehabiliation
Group Training
Get Fit Boot Camp
Certifications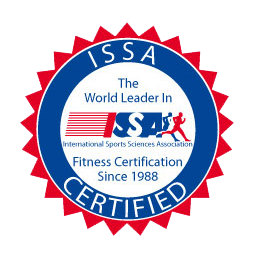 International Sports Sciences Association (ISSA)
– Degree in Exercise Science
– Personal Training
-Fitness Nutrition
-Exercise Therapy Certification (ISSA)
International Sports Sciences Association (ISSA)
Strength and Conditioning Certification (ISSA)
Sheryl Vega
Managing Director & Trainer
Meet Sheryl Vega. Sheryl has a master degree in education and a trend setter. Sheryls combonation of experience of education, business and fitness brings a high level of training and implementation in make lifestyle changes. Are you looking gto make a lifestyle change, then Sheryl is the one to help you make that happen.
Private Personal Training
Online Personal Training
Partner Training
Improving General Fitness
Muscle and Strength Gain
Improving Flexibility
Rehabilitation
Women's Fitness
Nutrition and Meal Plans
Functional and Core Training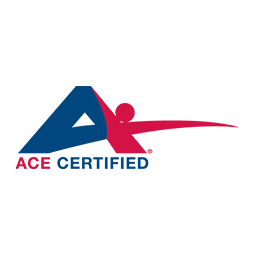 American Council on Exercise
Certified Personal Trainer (ACE)
Jason " The Peoples Trainer"
Jason brings several years of experience and is a Master Fitness Trainer. If you looking to transform your body and want an experienced professional, then Jason is your guy. click below to see Jason's availability
Peter Ross- Boot Camp Instructor
Hi my name is Peter Ross … I started working out when I was 10 years. Why? I was overweight I was depressed and I did not trust anyone. After 3 years of working out I lost 67 pounds then in high school I did sports, and got into bodybuilding. Fitness is a passion of mine because it makes me feel self value, self respect and confident. Over the years I've helped others overcome the same adversity. I am a certified boot camp coach as well as an insanity instructor and have been teaching insanity for a few year now.I'm in the process of getting my personal trainer certification through ACE.  I am currently teaching boot camps and look forward to the opportunity to help others. Regardless  if you can bench press 300 pounds or you weigh 300 lb I will personally walk with you on your journey to accomplish your goals. VIP is a gym that accepts everyone and offers a great enviroment were you can feel more confident and stronger in yourself. I'm looking forward to seeing you in class!
Jeremy Parker
Personal Trainer & Athletic Coach
Jeremy is a certified personal trainer through the NETA.
He is a 2018 graduate of the College at Brockport with a major in Kinesiology and minor in Biology. He was a collegiate Division 1 Rugby player and multi-discipline high school athlete. He has professionally trained high school and collegiate athletes since 2012, mentored in the Brockport College varsity weight room, and taught group classes at VIP since 2014.
Saralyn
Personal Trainer & Boot Camp Coach
Meet Saralyn…Certified Personal Trainer through NASAM. Here is Sarlyn's story:  I have always enjoyed being active since I was young, but as many people know life happens.  I was married and had four children along with homeschooling my children it seemed I had always put everything ahead of my health.  One of my children had severe health problems and during that time I read and researched a ton on nutrition and allergies.  I had felt the leading to help other which I was fortunate to do here and there.  I would have loved to make helping people with their health my future.  Another major change happened in my life in 2014 with a divorce and finding myself as a single parent thrust into a workforce that I hadn't been active in, in years. I was over 200 pounds and was at a point in my life where change needed to happen.
  I lost over 50 pounds in the next 8 month with the help of VIP fitness and watching portion along with a healthy diet.  Through those years I never lost the passion for wanting to help people with their health and fitness goals. Fast forward to 2018. I have kept the weight off and I am finally moving forward with that leading and dream with the help of VIP fitness and the support of Colin and Sheryl Vega. 
Ongoing Support
We are with you every step of the way.
Accountability
Planning
Motivation
Functional Fitness
Building a foundation for a better lifestyle
Fitness Programing
Mobile and online tracking solutions
VIP App
Meal Plans
Performace tracker
Finding your Why?
Passion, purpose, motivation and direction..
Lets tap into your inner greatness
Lets be intential
Lets make this happen